Most people like to buy now and pay with the App Like Quadpay called Klarna. So, what is Klarna? Klarna is a Sweden bank. They provide online financial services for consumers and businesses. They have an app named after the Bank Klarna that will allow you to shop online and pay later.
Klarna has hundreds of stores to choose from, like Nike, Amazon, Walmart, Gap, and Zappos. They will loan you the money for the goods and break the loan up in 4 easy payment installments. There is no credit check. You just need to pay the first installment and add a credit/debit card or bank account.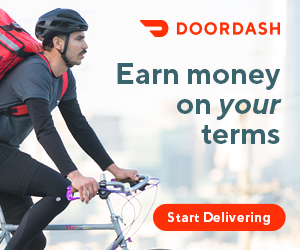 How To Get Started?
So, all you need to do to get started with Klarna is download the app from the Google Play or App Store. It's free to sign up. It's a legit, trustworthy company and the reviews are great 4 out of 5 stars.
How Does It Work?
Many people are living paycheck to paycheck and sometimes we don't have money in between those pay periods, but now with Klarna, you can window shop and actually get what you see. You want a pair of shoes, and the shoes are a hundred dollars, but all you have is fifty dollars left until your next payday. No Problem, Klarna only charges you a first down payment to get the item. They divide the payment into 4 payments and you pay it back over the next 6 weeks. That's it. No interest rates.
Why You Should Try Klarna?
No more window shopping! It's simple and easy. Furthermore, if you need something fresh for a party or wedding but are limited on funds, Klarna is to your rescue!
Choose from hundreds of online stores like Nike, Amazon, or even Walmart.
Shop. Once you are finishing shopping get the total amount, you will borrow from Klarna. Include shipping and taxes.
Add a bank account or debit card and pay your first installment.
Pay your first installment, Klarna will generate a Ghost credit card with only the total amount needed for your purchase. You have 24 hours to use it before it expires.